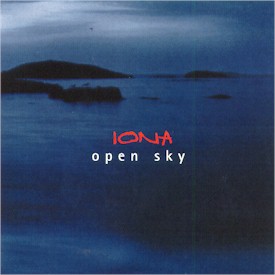 *** NEWS ***
July 2001
Iona and Cornerstone Festival Committee announced the cancellation of Iona's scheduled appearance at this year's festival on July 4th. Iona's singer, Joanne Hogg, is pregnant, and two Transatlantic flights and all stress involved in the trip, could place an unacceptable strain on her baby with potentially life-threatening consequences. The band took a unanimous decision to cancel their appearance, a decision fully understood and endorsed by the Cornerstone team. In view of the circumstances detailed above, Iona have also contacted Greenbelt Festival to inform them of the situation, canceling appearance at UK Festival.
May 2000
The long waited new Iona studio album Open Sky is finally out and ready for ordering.
March 2000
Tour dates in the UK have finally been confirmed. For overseas fans, the tour is UK only with no plans at the moment for any other countries. Check out concerts diary to learn more.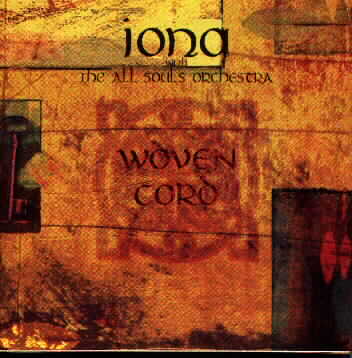 October 1999
On May 28th 1999 at the Royal festival Hall in London IONA joined forces with the All Souls Orchestra for a unique collaboration to celebrate the band's tenth anniversary. Woven Cord marks IONA's return to live performances after their sabbatical year with their current line up of Joanne Hogg, Dave Bainbridge, Troy Donockley, Phil Barker and Frank Van Essen. Read more
July 1999
There will be an album of the Royal Festival Hall concert, called Woven Chord, released in September/October this year. The Studio Album Songs of Ascent will be available Spring 2000.
April 1999
We just completely redesigned and updated the entire website. There are now hundreds of links to web pages, audio samples, music and books. All titles, including new and long waited Joanne Hogg's solo album, can be purchased online. Prices are now 10-20% lower!
We also added a new guestbook that you are invited to fill out.
Please let us know your comments and additions.
January 1999
The band is preparing for a concert with the All Souls Orchestra in May at the Royal Festival Hall in London, a show that will feature appearances from current and past Iona members. The concert will mark the ten year anniversary of the band and will be recorded for a future live album release.
December 1998
The band is in studio recording a new album. Current members are: Dave Bainbridge (keyboards, guitar), Phil Barker (bass), Frank van Essen (drums, percussion, violin), Troy Donockley (pipes, whistle, guitar, keyboards) and Joanne Hogg (vocals).