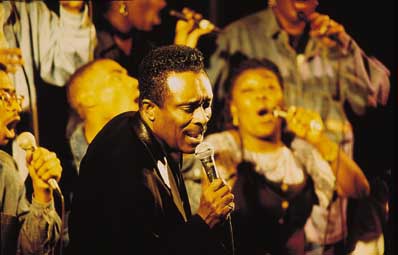 Jessy Dixon himself is famous for being one of the most spectacular live-acts not only in the world of Gospel Music.
Decades ago, Reverend Jessy Dixon became world-famous as an eminent authority of Gospel Music. After the separation from Art Garfunkel, Paul Simon asked him to be his partner - the starting point for a cooperation for many years. Paul and Jessy recorded albums together as the legendary "Live Rhymin" or "Still Crazy...".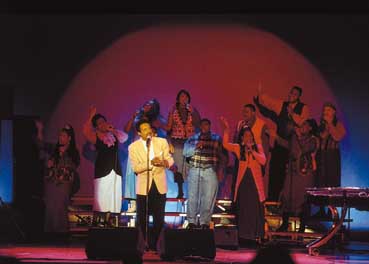 Together with Jessy Dixon and the Jessy Dixon Singers, Paul Simon performed on different world tours and numerous TV-shows. It was that partnership between one of the most outstanding Gospel artists and one of the most innovative Pop-artists, that brought new tunes into Gospel music and Gospel influences into Pop music. The results can be traced back to that time easily by switching on today's radio programs. Dixon himself was seven times Grammy-awarded for his songs and his albums.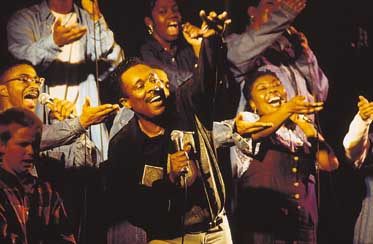 Apart from the time with Paul Simon, many artists and bands as Leo Sayer, Natalie Cole, Diana Ross and Toto were inspired in their music by a cooperation with Jessy Dixon. The breakthrough of Randy Crawford can be traced back in big parts to the cooperation with Jessy Dixon. His songs are covered all over the world, titles as "We Give You Praise" have topped the billboard-charts for years. Jessy Dixon recorded dozens of albums and toured all five continents solo, with the Jessy Dixon Singers and with his own choir, the world-famous Chicago Community Choir.